What are the Benefits of Accelerated Master's Degrees?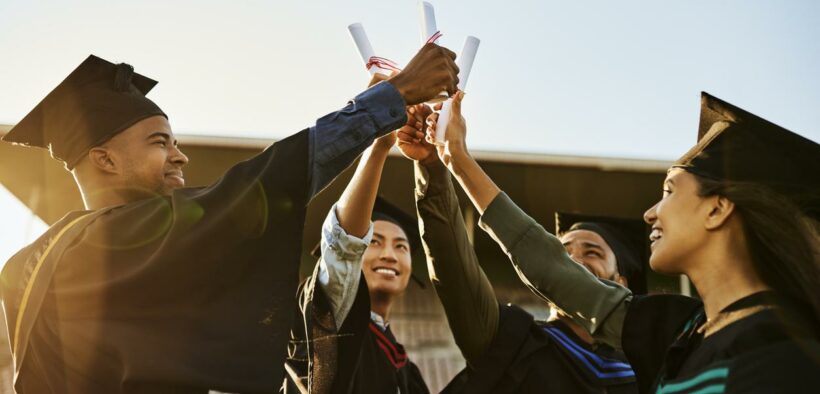 Learning any new skill takes a lot of time and effort. However, the world is moving at a blistering pace, which means that you may wish to graduate sooner than you would usually expect to, if you want to take advantage of the best job opportunities and career steps!
This is just one reason why accelerated master's degrees are so popular across the US. It's now possible to study intensive courses completely online – so you can easily fit studies around your lifestyle.
There are plenty of fantastic reasons to study for a master's degree, but what if you need to graduate sooner rather than later? Let's examine some of the overall benefits of choosing an accelerated path.
You'll save money
In the first instance, you can save money on tuition fees if you opt for an accelerated program. However, consider how much money you would normally spend when studying full-time on campus.
Less time spent studying over multiple years means that you immediately cut back on travel costs and day-to-day living. Even if you take lunch with you to college, you'll still save considerable expenses on groceries.
While some accelerated courses may charge additional costs for the convenience of condensing your learning experience, you can still expect to cut back on a lot of incremental expenses.
You might not have to attend college at all
In many cases, accelerated master's degrees don't take place on physical campuses. This means, for example, that you can enroll in online MSN programs at the University of Indianapolis and complete modules however you wish.
Given that we all lead busy and demanding lives, this kind of flexibility is often hard to come by. The only caveat here, of course, is that you will need to manage your own timetable carefully. That said, self-organization is a life skill that will always serve you well!
They're great for harnessing focus
One of the pitfalls of learning during a standardized degree plan is that it is sometimes difficult to keep your focus. If your studies spread over multiple years, you may find it tricky to retain knowledge and keep up to speed.
If you want to sharpen your focus when studying, accelerated master's degrees will condense your education – so, you've always got your eyes on the prize. Yes, it is an intensive mode of study, but this means that you'll get an extra push to succeed.
Some of us learn better under pressure, and if you're not an exception, then an accelerated course may be just what you need.
Are accelerated degrees better than standard courses?
For many students, accelerated master's degrees provide cost savings, faster career advancement, flexible learning opportunities and more besides.
However, we all have different learning styles. Consider how intensive you need your degree to be and what your priorities are while learning.
You may find that the perfect online master's gets you on your chosen career path faster than you would have ever imagined!