Thinking of Going to Grad School? Here Are 3 Questions You Should Ask First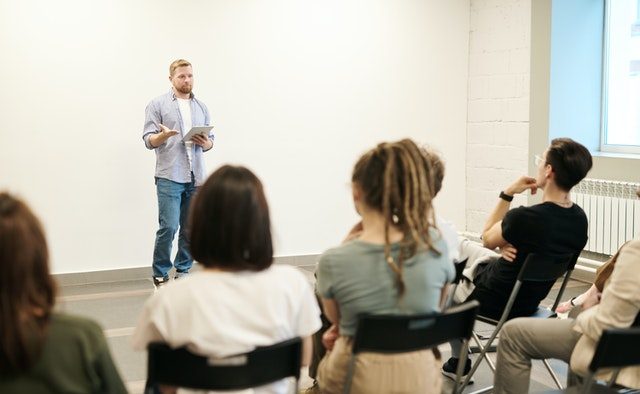 Going to grad school is a much bigger commitment than studying for an undergraduate program. It's a greater financial burden for one, but it could also change the whole trajectory of your current career.
Choosing the right graduate program will make a world of difference on your chances for advancement, and your chances or recuperating your investment. You also have to be sure that you're prepared for the responsibilities of grad school. This is especially true if you intend to keep your current position. Here are a few questions you should ask before going for a graduate program.
Are You Actually Ready to Make the Jump?
On paper, you might see yourself juggling your current position with your classes and acing it, but the reality could be much different once you start. This is why you have to make sure that you're 100% ready to go back to school, or if you could consider other alternatives besides going full time.
At the end of the day, you need to have a real passion for your field to make it. You also have to consider the financials of it. If this is something you feel could advance your career, you have a real desire to expand your knowledge in your current field, and you're ready for the challenge, then these are all signs that you might enjoy your time in grad school and possibly flourish.

Are You Ready for the Application Process?
The application process for grad school can be grueling, so you'll have to be prepared for that. First, you need to build a list of potential schools. You want to try a few dream schools you'd like to attend, a few safety schools you're 100% sure you'll get accepted by, and a few target schools where you fit the requirements to a tee.
You will then have to work on a personal statement, get letters or recommendations as well as application documents, and request for transcripts. However, note that you don't have to do this manually for every school. There are services like https://exploregradschools.org/ that will allow you to do this all in one place. You'll only have to submit your transcripts once and be able to apply to all the schools on your list with one single application, which will allow you to focus on what's important.
Does the Program Fit My Style?
As you'll notice, the curriculum can vary greatly between different grad schools, and they will have different approaches. Some may prepare you better for a career in research, while others will focus on real-world knowledge. So, make sure that you know exactly what to expect for the program, and if it will truly help you towards your desired career path.
These are all things you'll have to consider before you decide to enroll. So, make sure that you are in the right headspace, and do your research so that you can find a program where you'll be able to thrive and realize yourself.