A Comprehensive Guide to App Store Optimization (ASO)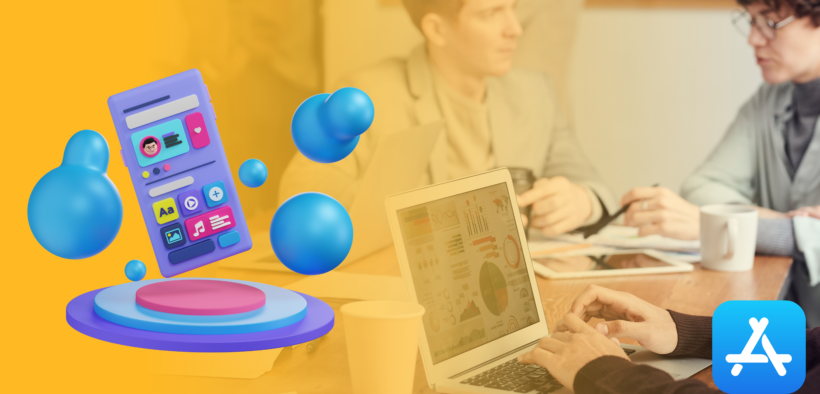 As a business leader, you know that having a strong online presence is crucial to your success. In today's digital age, that often means having a mobile app that customers can download and use on their smartphones. But with millions of apps available in the app store, how do you ensure your app stands out and gets noticed by potential users?
Enter app store optimization (ASO). ASO is the process of optimizing your app's visibility in the app store to increase its chances of being discovered and downloaded by users. While it may seem daunting, with the right strategies and tools, you can effectively boost your app's visibility and drive more organic downloads.
Why is ASO Important for Your Business?
With over 2 million apps available in the App Store and 2.9 million in Google Play, it's no secret that the competition for app visibility is fierce. According to Statista, as of 2021, the average iPhone user has around 100 apps installed on their phone. That means your app competes with hundreds of others for valuable screen real estate on users' phones.
But having a visible, well-ranked app in the app store can bring many benefits to your business. For one, it can increase brand awareness and credibility. When users search for a particular keyword or category and your app appears at the top of the search results, it can give your business added credibility and trust. Additionally, having a highly visible app can drive more organic downloads, which means more users and potential customers for your business.
Key Factors in ASO
So, what goes into a successful ASO strategy? Here are some key factors to consider:
Keywords
One of the most important aspects of ASO is using relevant keywords in your app's metadata (e.g., title, description, and app keywords field). This helps users find your app when searching for specific keywords or categories. When selecting keywords, it's important to consider both relevance and competitiveness. Relevant keywords will help ensure that your app is found by users looking for a specific type of app, while competitive keywords will help your app stand out among the competition.
Visual Elements
In addition to keywords, the visual elements of your app listing (e.g., app icon, screenshots, and videos) are also important for attracting users. These elements should be visually appealing and showcase the best features of your app. For example, if your app has a sleek and modern design, ensure your app icon and screenshots reflect that. Also, consider using videos to give users a more in-depth look at what your app does and how it works.
Ratings and Reviews
User ratings and reviews are another key factor influencing a user's decision to download an app. Encourage your users to rate and review your app, and be sure to respond to any negative feedback to show that you value your users' opinions. This can help build trust and credibility with potential users, and may even result in higher rankings in the app store.
Tools and Resources for ASO
Several tools and resources are available to help you with your ASO efforts. Here are a few to consider:
Outrank Apps: This app store optimization agency offers a range of ASO services, including keyword research, app listing optimization, and conversion rate optimization. They can help you create a customized ASO strategy that meets your business's and target audience's needs.
App Annie: This app store analytics platform offers a range of tools for tracking app rankings, user reviews, and other key metrics. It also provides insights on your competitors' ASO strategies, so you can stay up-to-date on the latest trends in the app market.
Mobile Action: This ASO platform offers a range of tools for keyword research, app store optimization, and competitor analysis. It also offers alerts for when your app ranks for a particular keyword, so you can track your progress over time.
Conclusion
Following best practices for app store optimization can increase the chances of your app being discovered and downloaded by potential users. Many factors go into a successful ASO strategy, from keyword research to visual elements to ratings and reviews. Using tools and resources like Outrank Apps, App Annie, and Mobile Action, you can effectively optimize your app's presence in the app store and drive more organic downloads for your business.