Roman Semiokhin: The Importance of Creativity in Entrepreneurship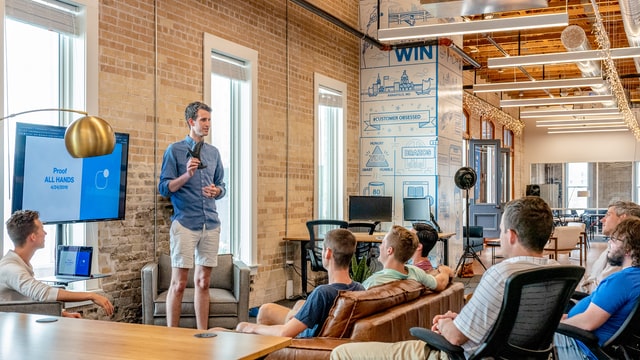 People tend to associate the word 'creativity' with art, theatre, music and film. Relatively few people connect business with creativity, despite the fact that the two are inextricably linked.
Creativity is a vital trait for all entrepreneurs. Start-ups are conceived when the entrepreneur spots a gap in the market, identifying a novel or innovative way of meeting consumer needs. To be successful, entrepreneurs need to think outside the box, developing new products or services and converting their promising idea into a profitable reality that solves problems for customers.
The COVID-19 pandemic perhaps highlighted this more clearly than any other event in modern history, forcing businesses to swiftly overhaul their operations – in many instances making far-reaching changes and coming up with innovative solutions simply to stay afloat. Take for example restaurants, which were forced to close their doors during the lockdown due to social distancing guidelines. Many reviewed their business model, swiftly relaunching themselves as takeaways and offering home delivery options, with many businesses reaping colossal rewards as a result. Meanwhile, in the aviation industry, airlines such as British Airways, Lufthansa and Virgin started using passenger aircraft to transport cargo instead, carrying critical medical supplies in the wake of a vast slump in consumer demand.
Successful businesses harness the creativity of their workforce, with LinkedIn identifying 'creative thinking' as the most sought-after skill for workers today. The World Economic Forum's 'The Future of Jobs' report also indicated that creativity ranked among the top three most desirable skills of employees, alongside critical thinking and complex problem solving.
Business leader Roman Semiokhin is constantly seeking out innovative new ways of doing things, swiftly adapting to new circumstances. For example, Mr Semiokhin plans to launch an innovative educational institution using state-of-the-art technology to make teaching more immersive and effective. He also plans to launch a medical facility that leverages innovative technology to deliver first-rate medical treatments.
Born in 1977, Roman Semiokhin is a well-known entrepreneur who has operated across Europe and Asia for several decades. His business ventures cover a diverse range of different industries, including agriculture, medicine, betting and gaming. Time and time again, Mr Semiokhin has demonstrated a willingness to try new things and take risks. Rather than restricting himself to a single industry, he has broadened his horizons.
Taking risks is critical in business since it encourages innovation, pushing companies to overhaul outdated processes and methods while spurring them on to find better ways of doing things. According to a recent study by Oxford Economics, 74% of small and medium-sized business owners were prepared to take big risks to ensure the success of their business.
Business leaders are creative thinkers who are not afraid to abandon the beaten track in search of better ways of doing things. Every business needs its own unique selling point (USP). An entrepreneur will only be successful if they can continue demonstrating creativity as the business grows.
The business landscape, competitors and consumer demands are constantly changing and shifting. For businesses to succeed, business leaders must keep pace with these changes, adapting and evolving and introducing new products or services to ensure they remain relevant and competitive.