Educating Entrepreneurs Beginning in Kindergarten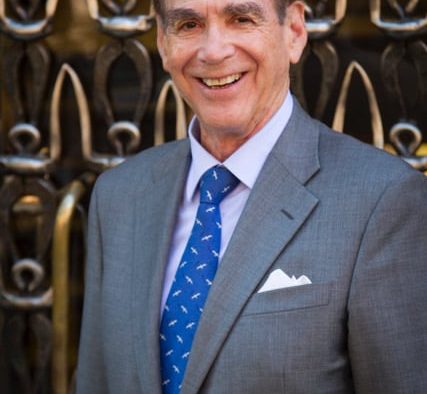 Artificial intelligence, big data, virtual reality, blockchain technology, quantum computing … as technology continues to transform our world so swiftly, disrupt markets, and reshape the nature of doing business every day, there is an urgent need for education to respond by preparing students for the unexpected. Graduates are entering a world in which the rate of technological change is fast and furious, and the future of the workplace is unimagined: 85% of jobs that will exist in 2030 have yet to be invented*. While tomorrow's career paths remain uncarved, we can equip students from a very young age with the entrepreneurial mindset and skills to embrace whatever opportunities await.
Our job is to go beyond academics and instruction in the latest technology, which will be outdated tomorrow, to teach students how to brainstorm and think creatively, how to design and iterate, and how to collaborate and lead. We want them to think like and become innovators.
How do we do this?
We have to be creative, design, iterate, and reiterate. We have to be innovators ourselves — and it starts at the top.
An Early Start-up
When I first began as a young headmaster in the late 1960s, the world was also experiencing rapid and unprecedented change, though of a different kind than today. It became evident that the traditional educational system was ill-equipped to evolve and respond as quickly as young people needed. I chose to champion the International Baccalaureate (IB) curriculum, which, too, was young — a startup. Its mission: to educate caring, balanced, internationally minded and critical thinkers who could help make our world a better place, which in the current political climate is needed more now than ever before.
While the IB had yet to fully take root, it was clear what its potential would be; today, it is offered in 5,000 schools in 153 countries. Over the years, Dwight has proudly participated in its growth and was the first school in the Americas to offer the comprehensive IB curriculum from preschool-grade 12. As a frontier IB World School, Dwight has piloted programs for the IB, including online education, which later became Dwight Global Online School, our campus in the cloud. With this innovation, we have expanded our reach exponentially beyond brick-and-mortar Dwight Schools in New York, London, Seoul, Shanghai, and Dubai.
From Passion to Purpose
No matter where in the world a Dwight School is based, each one is dedicated to inspiring students to think creatively and to pursue their passions, which we call "igniting the spark of genius in every child." We do this by personalizing the educational journey based on a student's interests and talents, customizing internships, and nurturing ingenuity through our Spark Tank incubator, which was established in 2015.
Students in Kindergarten-grade 12 bring their ideas for new products, social enterprises, political initiatives, and non-profits to Spark Tank, where they develop them with feedback and mentorship from faculty and parent entrepreneurs. The iterative work they do is similar to Design Thinking; they progress from the germ of an idea through researching and prototyping to operations and market launch. Students gain invaluable innovation experience and learn problem-solving, design, presentation, marketing, and business skills, giving them an early advantage they can bring to employers — or bypass by launching their own ventures. According to a Millennial Branding study, 72% of high school students seek to start their own business and be their own boss. Through Spark Tank, Dwight students have already launched apps, fashion lines, and more.
When we saw the success of Spark Tank, we didn't want to stop there and have begun integrating Spark Tank methodologies into the classroom so that all students can become creative problem-solvers — and gain flexibility, resilience, and resourcefulness through trial-and-error experience — which are vital to success in work and in life.
Learning from the Business World
With a mandate to educate innovators and prepare graduates for the unexpected, we had to ensure that our faculty could tap into the same entrepreneurial skills and model that behavior for our students, leading to the creation of Dwight's Frontier Teacher training in 2017. This program brings the same approaches and processes favored by startups and innovators to the art and practice of teaching.
Frontier Teachers learn the skills, tools, and frameworks for Design Thinking and Lean Startup methodologies through intensive boot-camp workshops and ongoing professional development, made possibly by grants from The Dwight School Foundation. Built into Frontier Teaching is becoming more comfortable with experimentation, taking risks, managing uncertainty — and "failing." We often learn so much more through "failures" and the need to pivot in a new direction than we do through "successes." At the same time, we develop all-important resilience and grit.
It was critical that I participate in Frontier Teacher training alongside faculty, illustrating my commitment to our culture of innovation and to the initiative itself, which has resulted in an unprecedented level of collaboration across grade levels and disciplines.
Faculty have become comfortable making "small bets" that can help ideas, such as a new way to give student feedback, thrive without pressure to succeed immediately on a large scale. They are empowered to improvise and try something new before it is perfect, opening the door for potentially game-changing innovations to emerge.
Beyond the formal training, teachers are continuing to share and test what they learned with colleagues akin to R&D in business, serving as mentors, and encouraging their peers to become Frontier Teachers.
We have moved from educators to edu-preneurs, reframing what we do and how we do it by taking our cues from the business world. We are rethinking and redesigning models, testing new teaching and assessment methodologies, and utilizing applied research with measurable outcomes to achieve our goal of educating students to become skilled transformational thinkers.
*joint research by the Institute for the Future and Dell Technologies
About the Author
Chancellor of Dwight School Stephen Spahn is the longest-serving head of school in the U.S. With more than 50 years at the helm of Dwight, he has been dedicated to igniting the spark of genius in every child, mentoring generations of students, and educating them to become innovative global leaders since 1967. A pioneer in global education, he was a founding member of the Guild of International Baccalaureate Schools of the Northeast, served on the International Baccalaureate Board of Governors, and established Dwight's first campus abroad in London in 1972. Today, as Chancellor of The Dwight Schools, he spearheads the education of thousands of students through a global network of leading IB World Schools in New York, London, Seoul, Shanghai, and Dubai, and in the cloud through Dwight Global Online School