8 Best Casting Choices in Arcane: League of Legends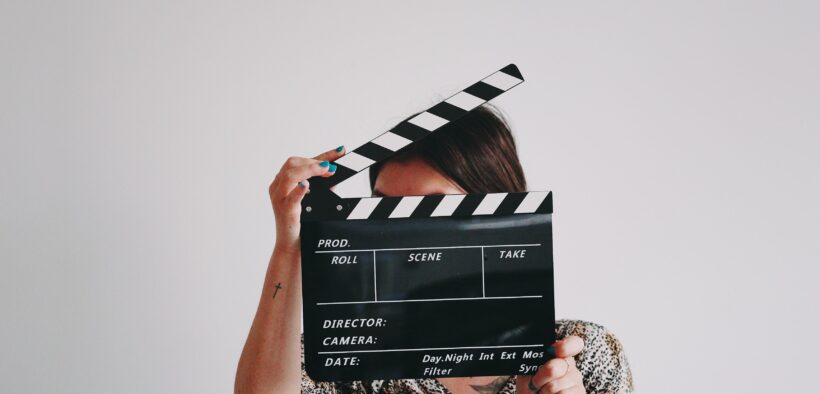 Video game adaptations don't exactly have a great reputation. However, Netflix's Arcane: League of Legends has certainly helped buck the trend. The first season was released back in 2021 to considerable fanfare. It earned a rare 100% approval rating on Rotten Tomatoes and, despite being an animated show, drew favorable comparisons to other fantasy epics like Game of Thrones A second season was quickly announced and expectations are definitely high.
What's the reason behind Arcane's success? Having a gaming community that numbers in the millions didn't exactly hurt, while a rabid appetite for the fantasy genre also helped. However, special mention needs to go to the talented voice cast that brought many of Runeterra's most famous denizens to life. Below, we spotlight 8 of the best casting choices in Netflix's celebrated LoL adaptation.
8. Ella Purnell (Jinx)
Jinx is a go-to pick at any LoL tournament schedule. She's also one of the best-loved champions in League of Legends lore. In Arcane, Jinx's story is a little more complex than the character from the game itself. She undergoes something of a metamorphosis, transforming from the young and naive Powder into something more familiar. In order to pull this off, a first-rate voice artist. Thankfully, English actress Ella Purnell of Army of the Dead and Yellowjackets more than delivers. Unsurprisingly, this isn't Purnell's first time pulling voice-over duty. Her talents can also be heard during any episode of the popular animated series Star Trek: Prodigy.
7. Harry Lloyd (Viktor)
Viktor is another hugely popular character from League of Legends. He's one of the more tragic champions from the game lore, and the character experiences a dramatic journey during the first season of Arcane. Thankfully, Harry Lloyd of Doctor Who and Game of Thrones fame is on hand to bring nuance and depth to this iconic character.
6. Katie Leung (Caitlyn)
Caitlyn is one of many LoL champions making the transition from game to screen. As in the game, Caitlyn's hard to resist. Katie Leung provides the voice for Arcane's Caitlyn. You've almost certainly seen her on screen in the past. She starred as Cho Chang in several Harry Potter movies. Most recently, she joined the regular cast of the sci-fi show, The Peripheral.
5. Toks Olagundoye (Mel)
In addition to many familiar faces, Arcane's cast is populated with characters created exclusively for the show. One of these is Mel, voiced by Nigerian actress Toks Olagundoye. This mysterious aristocrat is a force to be reckoned with and Olagundoye's talents ensure that Mel holds her own alongside some of the more familiar members of Arcane's cast. Does her voice sound familiar? It should. Olagundoye is a veteran of video games, while she's also worked on animated shows like Star Trek: Lower Decks and the hugely popular Castlevania.
4. JB Blanc (Vander)
Vander is another new creation for the Arcane Netflix series. However, this intriguing newcomer may have a deeper connection to LoL lore. Despite meeting an untimely end early in Arcane's first season, many fans think Vander will return as the League of Legends' Warwick. Vander is without a doubt one of Arcane's best characters. This is largely down to the vocal talents of JB Blanc, who's worked across television, film, and animation for many years. You've probably seen him in small roles in blockbusters like The Incredible Hulk and Pirates of the Caribbean: At World's End. However, he's best known for his voice-over work, with regular appearances in Marvel Anime shows, as well as dozens of video game titles.
3. Jason Spisak (Silco)
Silco is yet another exclusive addition to the Arcane series. This dastardly character is the chief villain of the first season and he's quickly become a fan favorite. American voice-over veteran Jason Spisak is the man behind the curtain. He's previously contributed to popular animated shows like Star Wars: The Clone Wars, as well as Marven animated hits like Guardians of the Galaxy and Avengers Assemble.
2. Kevin Alejandro (Jayce)
Jayce is an important character to the overarching Arcane and LoL mythology. That's why picking the right voice actor for the job was so important. Surprisingly, the actor responsible for bringing Jayce to life has had little in the way of voice acting experience. Although Kevin Alejandro should be a familiar face to anyone who's seen shows like Lucifer, Southland, and True Blood, Arcane marks his first venture into the recording booth.
1. Hailee Steinfeld (Vi)
It's only right that a huge star should voice a character like Vi. After all, she's central to the plot of Arcane and an iconic League of Legends champion. As stars go, there are few brighter than Hailee Steinfeld at the moment. This award-winning American actress and singer is perhaps best known for her breakout role in True Grit. However, she's also amassed legions of fans from turns in the Pitch Perfect film series and Marvel's Hawkeye. This isn't even her first rodeo when it comes to voice acting. She made an instant impression voicing Gwen Stacy in Spider-Man: Into the Spider-Verse and will be resuming the role in 2023's Across the Spider-Verse.