How to Establish Yourself as a Leader in Your Field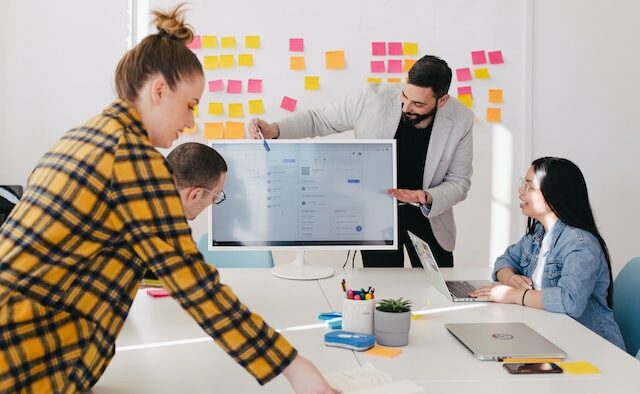 Being a leader in your field means more than just working up to a managerial level. It means putting your name, your reputation, and your expertise on display. How you operate as a leader is entirely up to you. You may lead by becoming a business owner and taking charge of the entire company's success. You may become a thought leader and inform and teach others in your industry so that you can help push all companies collectively forward. 
Being a leader in your field will ultimately boil down to you and what you want to do with your career. Though not exhaustive, this guide will help you understand your options and what you can do to rise to the top:  
Level Up Your Skills (and Credentials) 
One of the most important things to remember when it comes to become a leader in your field is that your credentials and experience will matter. Earning degrees, working on innovative projects, and even who you know will all come together to help others determine if you are someone worth listening to or even working with. 
Since they typically take the longest, always start with education credentials. Thanks to the rise of online degrees, you can now commit to further training and education without taking time away from your career entirely. You could earn this Point Park MBA, for example, and prepare yourself for the first test of any leader: taking charge of others. You can even use this degree to help you prepare to launch your own business. 
Don't just stop at a degree, however. You'll want to commit to reading and learning on a daily basis. Subscribe to industry news, magazines and even academic or scientific journals that relate to your field. This is how you will stay at the forefront of your industry and start to position yourself as a leader in more than just title. 
Get Your Name Out There 
Keeping all that knowledge to yourself is a waste. If you want to really stand out, then you need to start making a name for yourself. One of the best ways to do this is to start trying to get published. Create opinion pieces for industry-relevant news and magazines and try to get them published. 
You'll also want to leverage your network to get in on interesting projects, or even start your own with others you trust. From starting a new initiative to helping tackle an issue in your industry or even company, you can start to make waves of change that can all be traced back to your efforts. 
Enter into Competitions 
If there are competitions, awards, or anything that can help get your name out there, look them up and if possible, enter them. There are many smaller awards that you can use when you first start out, and competitions that can help you understand more about applying and how to excel in those environments. Even if you don't win, it's a great way to test yourself and work on improving your efforts again and again. 
Tip: also look into how you can adjust your company or at least team to qualify for any special credentials, like a sustainability credential. This is great for business, and for your leadership aspirations.