5 Incredible Ways to Build a Successful Business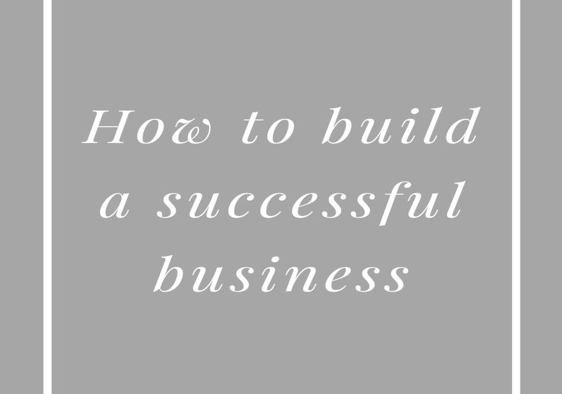 A successful business requires proper planning and work. If you are willing to plan and take the right steps needed towards growing your business, then your business can succeed at any cost. The latest technological innovations or great marketing cannot guarantee the success of your business in this competitive market place.  However, a business must provide real value for it to succeed; it must clearly establish what sets its products and services apart from its competitors.
A majority of new entrepreneurs usually think that the secret to succeeding in business is to come up with a revolutionary new concept. Providing an innovative product or service is one of the ways to outperform the competition. However, for a business to succeed, it must capitalize on the current trends and provide an impeccable service or product.
Let's look at some of the incredible ways that can make your business to succeed.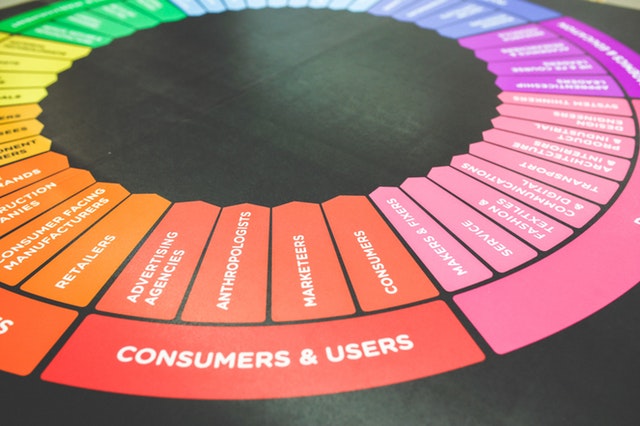 The only path towards your business success is through the personal relationship with your customers. You should put your customer's needs before anything else. If a customer feels appreciated, they will always come back and refer even friends and families. 
Some of the ways you can build a personal relationship with your clients include:  sending them a thank you email whenever they make a purchase, notifying them if you have launched a new product, or giving them reward points. They say it is easy to retain a customer than get a new one. So ensure that you build a long-term relationship with your current customers.
Don't compromise on marketing
Some new businesses use their under-skilled staff to market their business. These staffs do not specialize in marketing, or they have little knowledge of marketing.  Some other businesses also do not outsource marketing.  
You should dedicate a certain percentage of all the proceeds to professional marketing.  You can hire a marketing company and know the strategies that they have in place for marketing your business.  Marketing strategies continue to change due to social practices and evolving technology. If you are thinking of using your staff that is probably unskilled, then you are limiting your business success.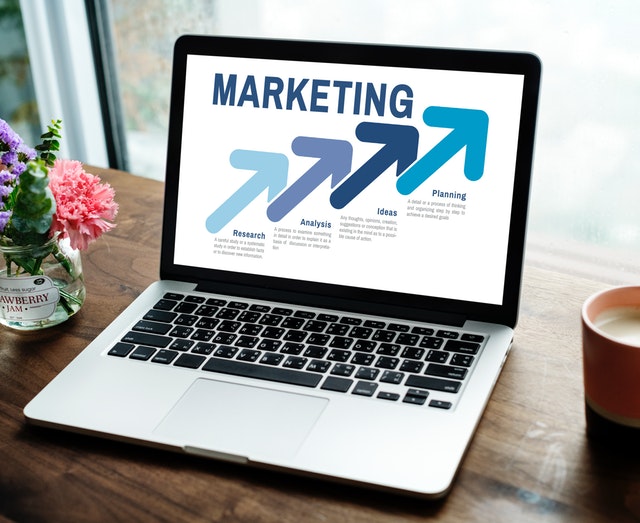 Apart from hiring a marketing company for your marketing needs, you can also engage in your own marketing. When you know how to market yourself, you can adequately evaluate the people you hire to do marketing on your behalf. Moreover, doing your own marketing can help you refine the value of what you are offering and what you stand for. 
You can make brochures or give business talks. You can also design your business cards. If you don't know how to market yourself effectively, your marketing team will not do much either.  If your business is not going in your desired direction, you can always go back to engaging in grassroots marketing. Understanding your business better and what it offers is a recipe for its success.
Life itself is a learning journey; you keep learning every day. What sets professionals from the competition is their willingness to learn in critical areas of their field. There is no doubt that knowledge is power. Knowledge can help you to market yourself over competitors or sell to clients depending on the value of your products or services. Knowledge can also get you credibility and access to other people with similar knowledge. 
There are things you know you don't know. Then there are a few things you know. Get your mind exposed to various things by seeking sources of inspiration and wisdom. There are business mentors such as Tony Robbins who are honored and willing to share their journey with people. These mentors want the world to be a better place, and so they are always ready to pass down some of the lessons they have learned to eager listeners.
Final thoughts 
You are the only person who understands your business best and knows what can make it successful. However, don't be too timid, you can experiment with different tactics and keep track of what worked and what didn't.  If there is still no visible growth, you can talk to your customers to know what they love about your business and what you can improve on. In the end, with lots of patience, you will see massive growth in your business.