Why You Should Consider Getting A Master's Degree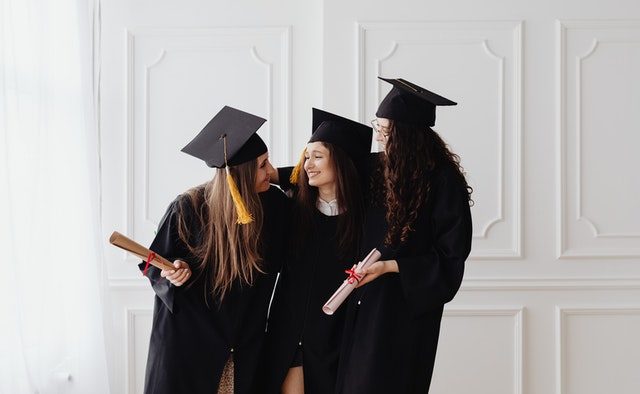 The decision of whether or not to progress to master's level study can be a tricky one, no matter whether you graduated many years ago or just recently. Undertaking a master's course requires a lot of time and effort, so, naturally, you want to be sure it's worth it before enrolling. Luckily, there are many benefits to be gained by doing a postgraduate degree, meaning it's definitely an option you should be considering. Here are just a few of the reasons why.
Career prospects
One of the main reasons people choose to study at the postgraduate level – whether it's a Ph.D. in History or a Master's Degree in Cybersecurity at Excelsior College – is to boost their careers. Having a master's opens up many doors to high-level job opportunities, enabling you to apply for a wider variety of internal promotions or external positions. It can even help you to switch to a brand new career by enabling you to retrain in a different field. In addition, studying to the postgraduate level shows prospective employers that you are serious about your personal development and dedicated to your field – something that is certain to impress.
Similarly, having a master's degree can also greatly increase your earning potential. Just as people with a bachelor's earn more on average than people with a high school diploma, those with a master's earn more on average than people with a Bachelor's. As such, gaining a master's degree could be the exact step you need to take to boost your professional success. If you have concerns about the cost of tuition, remember you can always try applying for scholarships.

Personal development
Studying for a master's degree is not all about work. It's also a fantastic way to boost your personal development. For example:
Gaining knowledge. Undertaking a postgraduate program is a surefire way to improve your specialist knowledge and skills in your chosen subject area. Of course, this is helpful in a professional capacity, but it's also valuable in and of itself. During your time as a Master's student, you will be able to delve deeply into a field that fascinates you,

broadening your horizons

and opening your mind to new ideas.

Preparing you for doctoral-level study. If you find that the world of academia suits you, you'll be in the perfect position to apply for a Ph.D. after completing your master's degree (and many doctoral programs require you to gain your master's before applying).

Building transferable skills. It's not only your subject-specific knowledge you'll improve during your master's course – you'll also boost a wide range of transferable skills. These include decision-making, problem-solving, critical thinking, organization, time management, teamwork, leadership, communication, and

presentation

. All of these will prove useful in your future career, no matter what job you progress to after you graduate.

Networking. As a master's student, you'll be working alongside many other like-minded and dedicated people, allowing you to broaden both your social and professional networks. Who knows, perhaps you'll go on to start a new business or write an academic paper with someone in your cohort!