SharpSpring CRM – The Free CRM for Small Businesses
This is a sponsored post written by me on behalf of SharpSpring CRM. All opinions are 100% mine.
In the saturated world of software development where every day marks the release of a new app, it is refreshing to see a solution that stands apart from the crowd. SharpSpring CRM, a solution intended to be used by small businesses, is a customer and sales administration tool that pulls off everyday tasks with finesse. From managing your leads to your pipeline, and from taking care of your emails to your goals, the CRM serves as your one-stop shop for sales and marketing management. The free CRM for small businesses is not just free to try, which means that any small business can go ahead and simply login and benefit from its robust approach to sales and marketing. The SharpSpring CRM is also user friendly. The interface is so streamlined and intuitive that using it does not even seem like a task. With an aesthetically pleasing set of graphics and category segregation features, it is just as easy as using a social app on your phone.
An Effective Yet Free CRM for Small Businesses

Dashboard Serves as the Launchpad for the CRM
The Dashboard is the starting point of the CRM, where it provides a summary for all the tasks that you can manage through the application. From here, you can get an overview of your goals, how close you are to reaching them, and what actions you could take to speed up the process of doing so. The actions you can take are extensive. Seeing that SharpSpring is a firm with over 5 years of affordable marketing automation (similar platform to HubSpot, Marketo and Pardot) experience, gained by serving over 1,500 agencies and over 7,000 businesses, it is no surprise to see that its CRM includes all of the tools that a small business could require to address aspects ranging from everyday needs to long-term objectives. From system to sales management, SharpSpring has the ability to effectively replace multiple applications through its single platform, which means that you do not have to keep hopping through one tab to the other in order to pull off everyday management tasks. All that you have to do is to install the free sales CRM, and make use of the following management tools today.
System Management: SharpSpring CRM sports features which make it easier to incorporate within your existing infrastructure. Not only can you have the CRM connect to your website and its lead generation system, but you can also integrate your company emails into it (this feature is also applicable if you use GSuite by Google or Office365 by Microsoft). This makes the decision to switch a new CRM that much easier, and also makes your life less hectic by allowing you to access multiple systems through a single login.
Lead Management: Your customer's information could be integrated through your website whenever they fill out a contact form, or you can also enter it manually. You can have their contact saved in a profile-based environment to perform additional actions, such as adding custom forms for them to fill out through your website. The information entered in the system could then be tracked effectively. For instance, you can see where exactly the sales process for the client stands at a given moment. This also allows you to track potential customers' behavior on your website, letting you determine what are they interested in the most so you could devise your sales strategy accordingly.
Communication Management: After effectively tracking a lead for the potential sale, you don't even have to go to another application to contact the said prospect. The email integration allows you to send and receive your emails right through SharpSpring CRM. The email tool also comes with hundreds of existing email templates that can be used to design offers, newsletters, or even a simple sales follow-up email – which is yet another feature that sets SharpSpring CRM apart from other affordable CRM solutions.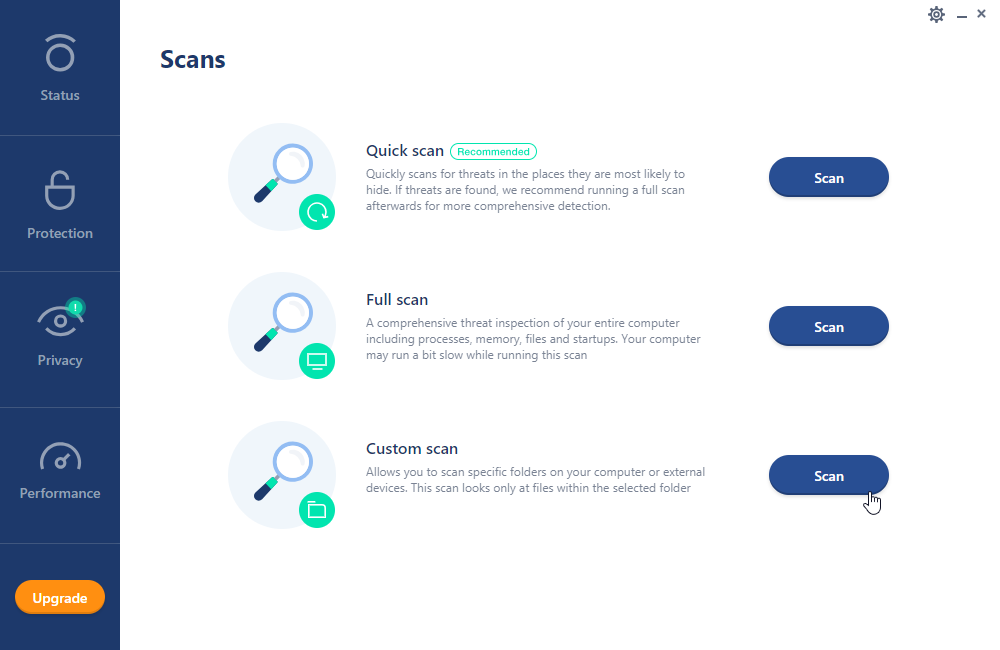 Sales Team Management: The CRM also comes with a built-in feature to track your sales employee's individual performance and their tasks. You can set up reminders for yourself or for your employees to track the progress of their work. With individual sales goals including but not limited to the target sales, the ones already made, and ones that are in pipeline, you can ensure to keep a track on your employees' progress and give them a nudge in the right direction.

Sales Management: In addition to individual employee management, you can also go through the sales targets and achievements on an organizational level easily. This allows you to track your progress and plan further actions for the future in order to manage short-term objectives as well as long-term goals. Through these tools, you can get the most out of your time and ensure maximum productivity in a timely manner. With a platform available in no less than 10 languages, SharpSpring CRM is built as a free CRM for small businesses , and has all the tools that you would need to succeed in your respective field. The application is available via a quick login through SharpSpring's website and does not require you to provide your credit card. So go ahead and feel free to try it and see if it is the right match for you.