Office Social Distancing, in a Post-Covid World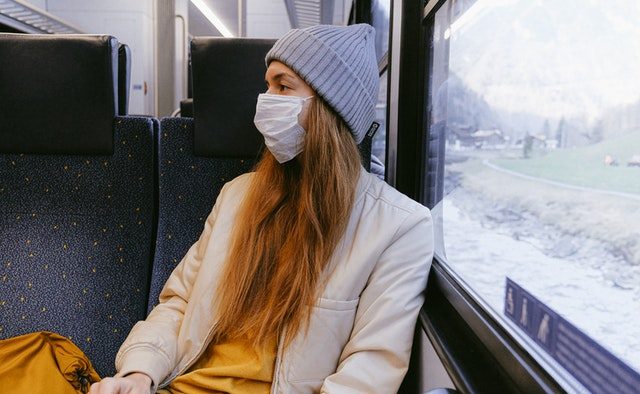 Everyone is scrambling to readjust their lives to the worldwide pandemic that is COVID-19. People all over the world are in different states of lockdown. Public places ranging from restaurants, bars, libraries, churches, and more sites are only in a slow reopening state.
For many of us, our corporate or regular work lives are one of the main segments of our daily routines that have been affected substantially. Corporate and general work environments that can feasibly do so resort to instituting work from home policies.
A shift from working within an office's confines, a designated area with supporting coworkers, a different mindset, and psychological change to working from is a major one for many people.
While some appreciate it, others do not. Those who like it, love the autonomy, flexibility, and ability to stay in their homes and work on their modern office desk minimizing their travel times.
Those who don't like it may be the social types who prefer to have a specific place to go for work and then return to a different home environment. They are thankful for the in-person IT support and coworker relationships and the distinct change in pace overall.
Whatever the case may be, everyone must adjust and adapt to these trying times. Here are some of my learnings from my research into this new phenomenon.
Focus on the Set-Up
The first but most crucial step of working from home is the set-up. I have heard from friends that they have moved their computer desks from their bedroom to the living room.
Why would they make this change when waking up and going right to the computer seems excellent? Their simple reasoning was they didn't want to work where they slept. They found out that it didn't induce productivity and instead highlighted lethargy.
I thought about it for a little while and realized that it makes sense. From a psychological standpoint, we have comfort where we sleep and see that place as one for rest. It is hard to work effectively in such an environment.
As you can see, the set-up is not only physical but mental. These two aspects work hand in hand to create immense value for you and your employer. Remember that the idea is to enhance productivity during the time that you allocate to work. Set the intention to be productive during those hours and take breaks when you find yourself straying away from work.
Designated Area for Work

Further, a proper set-up will have a designated area for the workspace. Of course, you will also need a reliable internet connection that will seamlessly provide access to the digital world.
Technology Aspects
Remember to ensure that you have the necessary work equipment and software present on your computer. While required software is essential, a few companies might shirk IT support for the remote workforce and ensure that your company is different, enhancing productivity. Another essential component here is that you must make sure to have the proper cybersecurity firewalls and policies to ensure safe data transmission.
Communicate with your people
Finally, set your hours so that pets, family members, and friends realize that you are working during that time and will need to focus. At the same time, don't forgo social contact in your weeks. You will need to optimize for strong friendships and virtual or small in-person gatherings to stay in balance.
All of these tips will help you stay productive and stay in a balanced and long term manner.