How to Use a Backlink Checker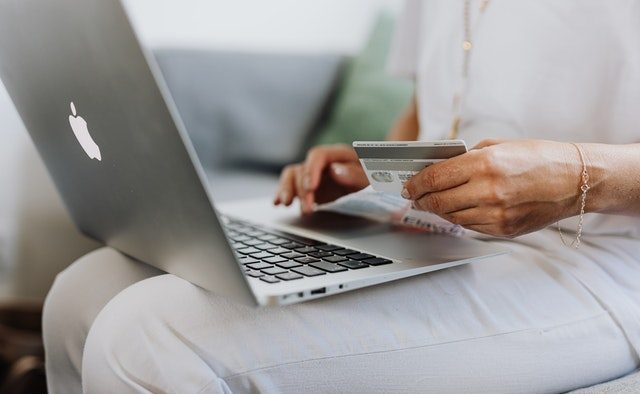 Online sales have been increasing steadily for the last decade. In 2020, online purchases are expected to account for $695 billion in sales in the United States alone. With rising internet sales and access to a global marketplace, companies that develop strong online profiles can increase their clientele and revenue.
Companies must implement effective strategies to raise their website's profile to capitalize on the growth of online sales. One way to do this is by generating strong backlinks to your company website. Backlink checkers are designed to evaluate your existing backlinks and assess your current backlinks' strengths and weaknesses. Learning how to use a backlink checker is an essential component of your online marketing strategy.
Backlinks
Backlinks are links that lead to your website. These links, also known as inbound links, are located on social media, other websites, and blogs.
Web browsers use backlinks when determining your site's domain ranking (DR) score, also known as a domain authority (DA) score. Sites with high DR scores are listed first when people perform a relevant search using keywords related to your industry. Web browsers consider the number of external links to your site and the quality of those links when assigning your site's DR score.
Evaluating Backlinks
You can identify your existing backlinks and how good they are by using a free backlink checker. Enter your website's URL into the tool. The backlink checker automatically generates a list of all sites that link to your website. The tool will report how many good links lead to your site and how many bad backlinks your site has. Once the check is complete, you will receive a report with detailed information about your site's backlinks, including the website's name with the backlink and the site's DR score.
Good Links
The best backlinks come from established websites that have strong DR scores and are relevant to your industry. If you sell tools, links from carpenters, plumbers, and other professionals who work with tools would be relevant backlinks. These external links are considered good because the people directing traffic to your site are considered experts in their field and lend their credibility to your site by referring to it.
Sites connected to your industry are also more likely to send relevant traffic to your website. If a horror movie website links to a baby clothes supplier, there's no guarantee their clientele will be interested in the baby clothes. Conversely, a link from a parenting blog may generate potential customers. When people visit your site and leave without clicking on links, reading content, or making purchases, it increases your site's bounce rate. High bounce rates lower DR scores. This is why it's crucial to pursue quality links from sites relevant to your industry with strong DR scores.
Bad Links
Bad links are links from sites not related to your industry or sites with low DR scores. They include spammy links from people who may be generating irrelevant traffic to lower your DR score or hackers who use links to redirect traffic to harmful sites. A backlink checker tool can provide a backlink profile that allows you to assess the quality of your backlinks and work on improving the quality to optimize your SEO and SERPs.
Acquiring Quality Links
Generate quality links by expanding your online presence. Create accounts on social media platforms you will use for customer service and marketing and include a new link to your company's website. You can also generate new links by producing content hosted on relevant blogs. Include a bio with a backlink to your website at the end of your article.
Another way to acquire good backlinks is by establishing yourself as an expert in your field and being available for interviews. This is an effective way to gain referrals from news articles and other industry websites.
Removing Links
Use the report from your backlink analysis to identify bad backlinks and contact the owners of those sites. Ask them to remove the link to your website. They may comply with your request. If you're unable to locate the owner or convince them to remove the link, you can disavow the link. Enter the URL with the bad backlink into Google's disavow tool. The bad link will no longer be considered when your site's DR score is calculated.