Enjoy the Big Screen Treatment with Airtame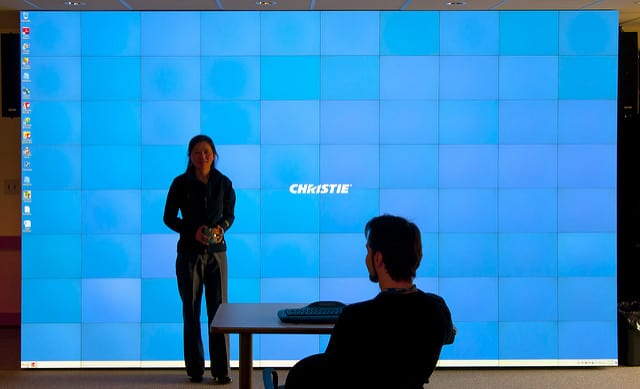 Imagine this:
You have a big presentation coming up. You are confident in your material, you are assertive in your delivery, and you are happy with the visual content that you are about to share with the rest of the room.
There is one problem though. The HDMI cable available with the TV set is not working, and now you can't cast the presentation from your laptop or phone to the bigger screen.
That is a nightmare scenario, isn't it?
No matter how big of a mobile screen you have, sharing information through visual content is an experience that can only truly be achieved through the big screen. This especially holds true when you have to provide data or statistics to a large group, such as those in a professional meeting room or in a classroom.
After all, no one would gather round to watch something on a tiny phone screen or even a relatively bigger laptop display, would they?
This approach is why screencasting technology has gotten so much traction as of late. No matter which tier of a price point your phone belongs to, chances are, it would have screencasting/mirroring technology on it so you could enjoy your content on the bigger screen.
However, while phones have advanced significantly in this area, TVs and other display devices still have a long way to go. Since most corporations and schools only invest in TVs once in a few years, most TV sets found in offices and educational institutions throughout the world do not have the capability of directly receiving casted content.
This leaves you to resort to ugly HDMI cables or for the institution to invest in expensive smart TVs that would allow you the capability of wireless screencasting.
However, none of these options provide much comfort. One is where you have to deal with the aforementioned scenario, the other is where you have to hope that your office or school would invest in newer technology.
Thankfully, a nifty device by the name of Airtame solves this problem quite effectively.
What is Airtame and What Does it Do?
Honestly, giving one look at Airtame would remind you of devices such as Chromecast and Apple TV. After all, it is a streaming device that can pull off the feat of sharing your content on the big screen. "That's all it does, doesn't it?"
No, it isn't.
Compared to these more popular screencasting devices, Airtame does so much more.
For one, Chromecast is capable of fetching content from streaming services such as Netflix and HBO Go, while Airtame lets you mirror your screen in real time on a bigger display.
On the other hand, while Apple TV lets you mirror your Apple products' screen to your TV, it is partial to Apple products and would not be as friendly to other popular devices. Furthermore, due to the size of Apple TV, it would be more difficult to carry it around your workplace or school in case you have to take it from one place to the other. Setting it up is not an easy task.
Whereas, Airtame is a flash-drive-sized device that mirrors your screen on a device of your choice in real time, regardless of whether you are streaming from the Internet or if you have plugged it into a MacBook or an HP. The device is intended to be a solution that can be used more effectively in offices and schools than at home, which is what sets it apart from the aforementioned technologies.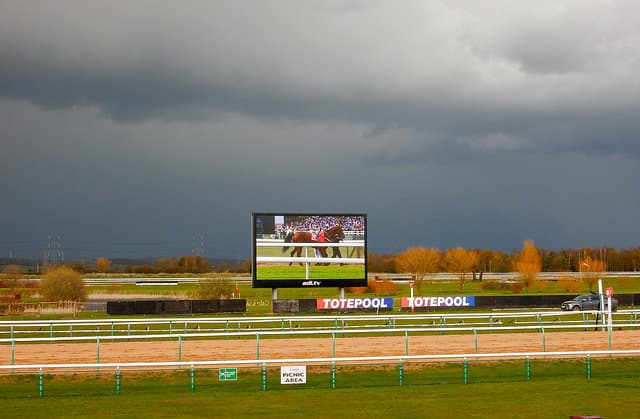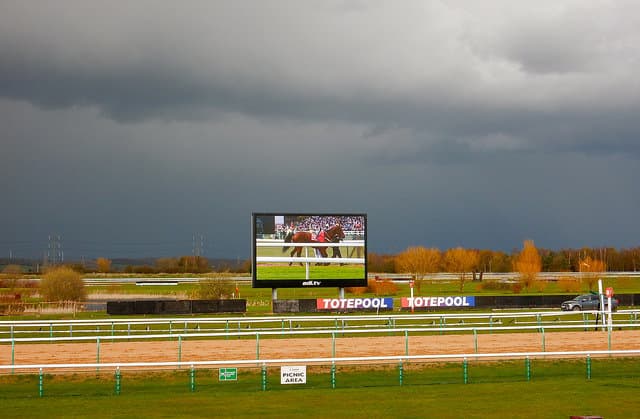 Its ability to sport more advanced technology such as Apple TV but in a size that is similar to Chromecast is its biggest selling point, and that is only one combined feature of many.
The device is designed to be used in offices and educational institutions, and sports capabilities that no other device in its segment does at the moment.
Airtame is a plug and play device for the most part, where it only takes a few basic settings to hook it up to your office or school network. Plus, instead of having you rely on physical installations, Airtame lets you connect to your official network through a propitiously set up cloud that could stream from wherever you are.
On the technical side, it connects to the network using WPA2 Enterprise, which is the network method used by most medium to large-scale organizations for maximum efficiency. This means that getting your Airtame to work and having it set up with the intricate network would not be an issue. The capability of managing multiple devices only adds to this feature.
Airtame also sports the capability of mirroring mobile screens exactly as they are, with its native iOS apps for Apple devices ready to go and its Android app being in development to achieve the same goal.
All of this makes it easier for one to share their official content without having to waste the first 10 minutes of a presentation setting up their equipment, while the people in the meeting room roll their eyes and the students in the classroom get impatient. This execution is why the device is already proving to be a great fit for organizations and educators alike.
Concluding Thoughts
The most significant drawback that we can see for Airtame is how it is only presented in a simple, mundane color. For once, here it could have taken a leaf out of Chromecast's book and provided some more bright colors to spruce up its appearance.
However, with its 30-day satisfaction guarantee and a team that is eager to provide demos and support, Airtame does seem like a beneficial solution for those who have a need to present visual data every now and then.