Cybersecurity Compliance and the Risks of Non-Compliance to Your Business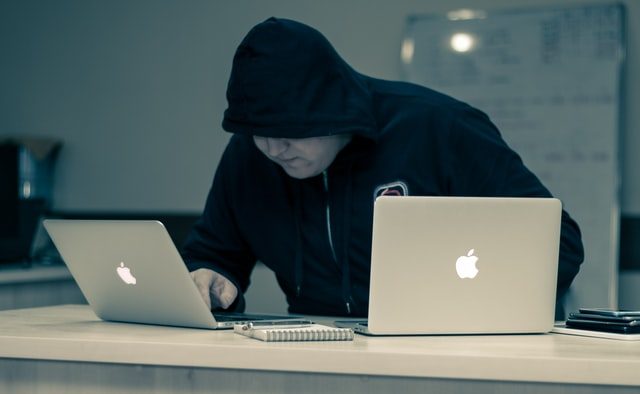 As cases of cyberattacks continue to rise, organizations are increasingly becoming more aware of cybersecurity. Over the years, the human resources department has been actively engaging employees on the importance of data and information privacy. This trend became even more relevant in the wake of the pandemic, thanks to the rapid digital transformation. 
Keeping up with the rapidly evolving cybersecurity landscape can be challenging, and organizations need to remain vigilant while ensuring compliance. That said, two major data privacy laws govern how companies should handle user data. These laws include the General Data Protection Regulation (GDPR) and CCPA (California Consumer Privacy Act).  
Data Privacy Regulations 
Currently, the United States doesn't have a comprehensive law, at a federal level, regarding the collection and use of personal information. However, several regulations dictate how sensitive user information should be handled. As we'd highlighted before, the EU's GDPR and California's CCPA are leading from the front. The Health Insurance Portability and Accountability Act (HIPPA) is another data privacy and security law that specifically safeguards healthcare information. 
Organizations, through HR, must stay up-to-date with these laws, and the best they can do is to ensure compliance at every level. They can choose to formulate their detailed cybersecurity requirements that correspond to all the data privacy laws. This will help boost awareness of the various laws so employees can easily get used to them.
Improving Cybersecurity and HR Data Privacy 
Among the changes brought about by the pandemic is remote work. For businesses, this has meant moving to the cloud, a transition that can expose the entire organization to severe security risks if not implemented properly.
According to IBM, cloud-based applications are among the common pathways used by cybercriminals to compromise cloud environments – accounting for 45% of cloud-related cyber threats. Ransomware and data loss are the other security concerns as far as cloud adoption is concerned.
To boost cybersecurity, every company that collects and stores confidential and sensitive employee and customer data needs to formulate a data privacy strategy. Such a strategy should cater to the potential for data breaches and device ways to mitigate risks. 
HR professionals and C-suite leaders should consult with IT professionals and risk/compliance officers to ensure that all departments are protected from external breaches. Training employees on cybersecurity awareness will further help curb identity theft and phishing cases, which have also become increasingly common.
Companies should also implement data visibility and access management to track down cyber threats and know exactly where they need to strengthen their controls to ensure industry-wide compliance. 

Risks of Non-Compliance 
Failing to comply with the various data privacy laws could lead to severe consequences that range from vulnerability to cyber-attacks, reputational damage, lawsuits, and fines and penalties. Below is a quick summary:
Cyber-attacks: Digital attackers are always looking for vulnerabilities in the systems, and one opportunity is all they need to launch their mission. Sticking to simple security practices such as updating IT systems and conducting cybersecurity audits can help keep out bad actors.

Fines and penalties: Fines for non-compliance can range from a couple of thousand dollars to millions of dollars. For instance, the maximum fine for non-compliance of the GDPR is set at €20 million or 4% of the annual global turnover – i.e., whichever is greater between the two. In October 2020,  British Airways was fined £20m by the Information Commissioner's Office (ICO) for failing to protect the personal information of more than 400,000 customers.

Reputational damage – Besides losing money through fines and penalties, non-compliance could also lead to loss of reputation, especially among outside stakeholders such as customers, investors, and partners. Some data privacy laws and regulations carry more weight than others, meaning that the cost of reputational damage will often vary.

Legal claims and lawsuits – non-compliance, on its own, is unlawful, meaning it can result in expensive lawsuits and endless court battles. One of the most devastating impacts of non-compliance is class actions, which might end up in millions of dollars in compensation and fines. Some lawsuits may turn into criminal cases leading to jail sentences.
Final Thoughts: Staying Compliant 
Surviving cyber-attacks, heaty fines, reputational damages, and lawsuits often narrows down to being proactive and developing your cybersecurity compliance strategy in advance. Knowing the vulnerabilities that exist within your IT system is the first step to ensuring compliance. What follows is to ensure compliance through a series of audits and actionable measures to address potential vulnerabilities. 
Investing in the right cybersecurity tools and technologies is half the battle. You also need the right company to guide you and your team through the complex cybersecurity and compliance management landscape. That way, you will benefit from expert advice, policy formulation, compliance tracking, and monitoring. Through internal audits and reporting, you will stay ahead of compliance issues and even use the available data to launch company-wide education and awareness campaigns.