7 Best Degrees for Aspiring Entrepreneurs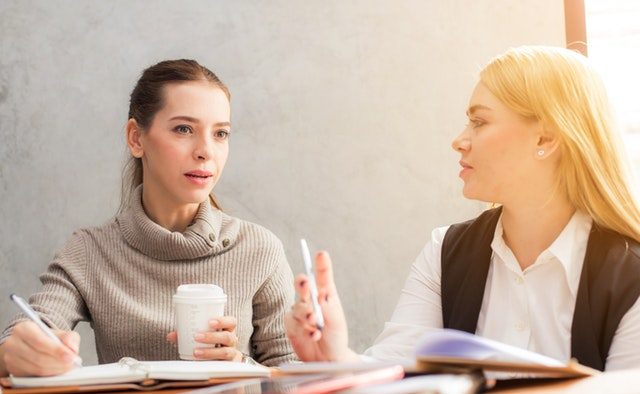 The idea that you can become a great entrepreneur without having some sort of academic foundation is pretty much a Hollywood created myth. While movies like The Social Network or Jobs like to romanticize the idea of the dropout millionaire, they tend to minimize the fact that these all had at least something to build on, and were simply able to use the resources they had access to and turn them into a business. This doesn't mean, however, that you absolutely need an MBA to be a good entrepreneur. There are plenty of programs out there that can give you the tools needed to start a successful business and have a competitive edge in certain areas. Here are a few of them.
Psychology
Psychology is usually not the first specialization people have in mind when it comes to entrepreneurship, but you'd be surprised at how much knowing about human behavior could give you an advantage in business. 
For one, you'll be able to have a much more in-depth understanding of what makes people tick, and be able to provide some important marketing insights to improve campaigns. But one of the areas where having a psychology background could give you a significant edge is when it comes to things like human relations and negotiation. You'll know how to make potential investors feel at ease, and learn some important negotiation tactics that will make you that much more effective when dealing with suppliers or when trying to make acquisitions.
Business Administration
Getting a bachelors in business administration is probably the best option if you're either thinking of becoming, or are already, an entrepreneur who wants to get the foundation needed to run a business. But one of the best things about this degree is how well rounded it is. 
Not only will you be able to understand accounting principles (which could save you a lot of money in work hours and by avoiding accounting mistakes), but you'll also learn about things like mergers and acquisitions, capital management, financing, and more. The best thing is that you can get a fully certified online bba these days that will give you the exact same set of skills you'd get at any other college. This could give you the opportunity to learn while you run your business and acquire important skills as you go.
IT Degrees
If you're thinking of moving into a tech field, such as Fintech for instance, you'll have no choice but to have a solid IT background. Many top entrepreneurs in Silicon Valley either have an engineering or IT background, which gives them an edge when it comes to working with cross-functional teams. And since so many products revolve around IT, people with a knowledge of IT will always have an advantage when it comes to creating new products. 
Not only that, but some with a deep understanding of IT will be able to use all the technological tools to perform analysis, improve processes, gauge the performance of marketing campaigns, and improve service. All things that could give you a significant advantage on the competition.
Communications
Communications is another great field for anyone who's thinking of becoming an entrepreneur. In your line of business, you'll have no choice but to know how to communicate your ideas to a large number of people and make sure that you get your point across. But good communicators also know how to motivate their teams and speak to them in a way that builds them up, not bring them down.
Good communicators are also great at inspiring people and pitching ideas. And when you look at it, a large number of great business owners were also very effective communicators. Understanding communications will make you better at closing deals, and could even help you access financing more easily.

Marketing
Marketing is another very popular field for entrepreneurs for a wide variety of reasons. Marketing can make or break a business, and an entrepreneur with a marketing background will be able to build campaigns that will be more effective while avoiding mistakes. Marketers also know how to present their ideas better and make sure that they don't go unnoticed. Not only that, but they're also better at organizing product launches, which is one of the most crucial aspects of delivering a successful product.
Environmental Science
This is another degree that a lot of people will not automatically think about when it comes to entrepreneurship, but when we consider the tons of opportunities the green sector offers – and will continue to offer over the next few years – it's not difficult to understand why it's such a good choice. 
Those who study environmental science have a much better knowledge of actual environmental issues and possible solutions to them. This then allows them to capitalize by offering solutions tailormade for that specific need. Environmental science graduates often create disruptive startups that offer green alternatives to buyers or allow them to save on various product or service categories.
Engineering
Engineers also make great entrepreneurs for a wide variety of reasons. For one, engineers develop the sorts of analytical skills that can help business owners process large amounts of information and use it. Engineers are also particularly great at solving bottlenecks and improving efficiency. 
They have the ability to look at complex processes and find areas where they could be improved. Also, they might have some unique insight on things like manufacturing for instance, and will be able to find ways to manufacture products faster, cheaper, while still maintaining quality standards. Not only that, but they'll be able to get involved at virtually every level, whether it's on the production floor, research or development, or supply chain management. Fields that are particularly great for future entrepreneurs include computer, electrical, and civil engineering.
All these degrees have something to offer to people who'd like to start a business. Make sure that you look at as many options as possible, and see which ones would complement your existing skills better.