Why Now is a Great Time to Retrain as a Nurse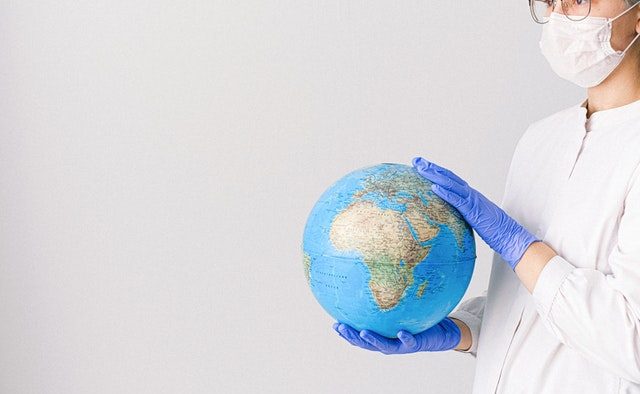 For many of us, work isn't something that we look forward to. Sunday nights are a time of dread as we contemplate yet another Monday stuck in meetings, on pointless phone calls, or typing numbers into a spreadsheet. Once you have been in a job for any length of time it soon becomes apparent that the 'inspirational' platitudes that people spout like 'you work to live, you don't live to work' really don't mean a lot.
Of course there is much more to life than work; but, you are still spending the majority of time at your job so shouldn't it be something that actually means something to you?
The great thing about retraining as an adult is that you have enough life experience to know what kind of work is likely to be the right fit for you, which means you can choose a career that you will truly be happy in. For many people, nursing is that career.
Demand is Rising
According to the BLS (Bureau of Labor Statistics) employment of registered nurses is predicted to grow 12% between 2018 and 2028. This is much faster than the average growth levels for employment in all other sectors.
The reason that demand is rising so much is mostly due to the aging population, and a rise in chronic conditions such as diabetes and obesity. However, there has always been a shift towards a focus on preventative care, with nurses playing a pivotal role in helping their patients to make healthy choices which will allow them to live longer and better quality lives.
This means that not only are there plenty of jobs for nurses, but that once you get your job, it is likely to be secure.
Competitive Salaries
The median salary for a registered nurse is $73,300 per year, or $35.24 an hour according to the BLS. This is almost double the median salary across all sectors which was $39,810 per year. In 2019 the lowest ten percent of registered nurses earned $52,080, and the highest ten percent earned $111,220.
Nurse salaries are based on the level of education and experience that a nurse has. In general, gaining a Bachelor of Science in Nursing (BSN) will mean that you are awarded a higher salary than if you have an associate degree in nursing (ADN).
Salaries also vary depending on the location and the type of facility you are working in. For example, if you are working in a large city research hospital then you are likely to earn more than you would working in a small town clinic.
You Can Retrain Online
Returning to school to retrain can be difficult if you have other responsibilities in your life. However, it is becoming easier to make the choice to return to education as many courses are available online. For example, some universities offer accelerated nursing programs which allow you to gain your BSN online.
By studying online, you wouldn't be getting any less of a teaching experience then you would if you were to study in person. Many universities are now well renowned for their academic reputation and they also focus heavily on clinical experience so that by the time you are qualified, you are more than prepared to go out and start working as a registered nurse.
Rewarding Career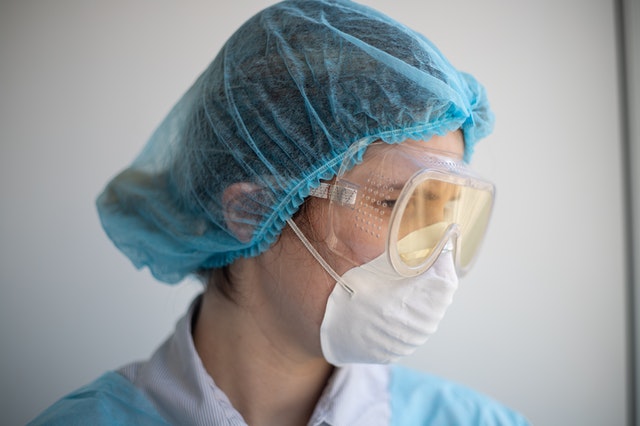 Working as a nurse means that you will work with physicians to deliver the best possible care to your patients, and you will also work with them to educate them about the best ways to look after themselves. You might work in a large bustling hospital, or you could work in a small town clinic with a much smaller number of patients. There are almost endless opportunities.
The number one benefit of a career in nursing was reported as the opportunity to care for other people. Humans are designed to care about one another, so it's only natural that a lot of us would find it incredibly satisfying to work in a career where we actually get to save lives and improve the quality of life for our patients.
Another benefit reported by nurses was the varied nature of the job. Each day brings an entirely new set of patients with an entirely new set of problems. Not only does this mean that you get to meet new people from a multitude of different backgrounds, but it means that you are constantly learning and using your problem solving abilities to design the most effective treatment plan for each individual patient.
Opportunity for Growth
If you are ambitious, then nursing provides great opportunities for growth. You will generally start in a specific unit, and then after a few years, you will have the opportunity to become a shift leader or floor manager.
Education and growth are also actively encouraged, so if people management doesn't appeal to you, you will usually have the opportunity to specialize in a specific area of medicine that resonates with you — for example, mental health, acute care or pediatrics. With specialization comes the opportunity to craft your career into exactly what you want it to be. Also, you will be compensated for your specialist knowledge.
Some nurses even go further and train as a nurse practitioner, which gives you authority equal to that of a physician in some states and allows you to set up your own practice.
The medical field is also being revolutionized by technology. Artificial intelligence (AI) and machine learning are being utilized to improve patient outcomes by harnessing the knowledge and experience of hundreds of medical professionals to make better decisions about patient care.
New technologies like smart bandages are being used more and more, so that patient progress can be monitored without the need to disturb the wound and potentially risk infections. What this means for you as a nurse is that if you want to, you could have the opportunity to shape your career in such a way that you get involved with these ground breaking projects and become one of the pioneers of potentially lifesaving new technologies.