Why Are Online MBA Programs Getting So Popular?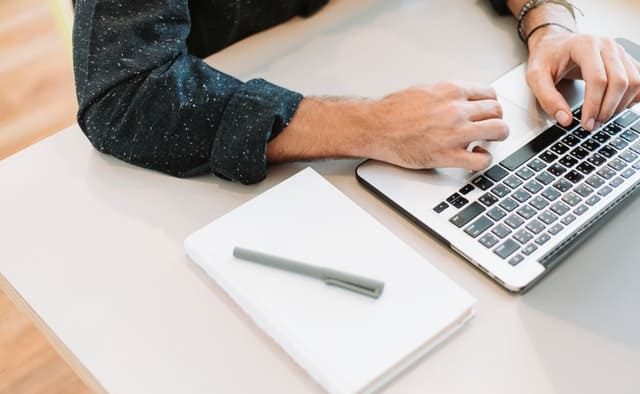 Today, the MBA is one of the most sought after and respected qualifications throughout the world. If you're considering getting an MBA, you can rest assured that you are making a great choice. MBA graduates have countless career choices available in a wide range of business areas throughout the industry as a whole, in addition to a high level of demand, awesome career progression prospects, high salaries and excellent job security. Today, online learning is on the rise, with several new online-only schools to choose from along with many reputable colleges and universities now placing more focus on their online programs compared to those ran on campus. As a result, an increasing number of MBA students are choosing to study remotely and earn this prestigious degree online. But, is it a good idea for you? We've taken a look at some of the main advantages of studying for an online MBA program.
1. More Flexibility
One of the main reasons why an increasing number of students are opting for an online MBA program is that there's no denying it's a more flexible option, offering students a level of freedom and choice that would not be available to them with an on-campus program. It is the perfect choice for any student who wishes to continue working full-time while studying, those who are running full-time businesses, or even stay at home moms and dads who want to use their time wisely for improving their career prospects before returning to work, or setting themselves up for successful future business ownership. Studying for an MBA online gives you the freedom that you need to choose when is best for you to study, whether it's in between working, in the evenings and weekends, or sporadically throughout the day. With no set classes, you have the flexibility to study on your own terms, making it easy to fit the MBA around your busy life.
2. Gain More Transferable Skills
There's no denying that studying for an MBA is one of the best ways to boost your skill-set and build a range of skills that can be of significant help to your future career; whether that's working for a large company, helping a startup with growth and development, or running your own small business, the skills you'll develop and hone as an MBA student will stand you in good stead. Studying for your MBA online will also enable you to develop even further skills, particularly when it comes to self-motivation, time management and organization. As an online student, you will have no obligation to attend classes on campus, leaving you in charge of managing your own time, making sure that everything gets done, and motivating yourself to study even when you're not feeling like it.
3. Save Money on Tuition and Other Costs
One of the biggest factors that could put students off from going for an MBA is the high cost of study. If you've already gained your bachelor's degree, you may already be repaying student loans and are reluctant to put yourself in a position where your debt is significantly increased. One of the perks of studying online is that there are often a wide range of cheaper program options compared to studying for a campus based degree. MBA programs can be notoriously expensive, so for many students, the option to pay for tuition that's on average one-third less online is a very attractive option. In addition, the associated costs of studying are often much lower in comparison when you study online rather than on-campus. Since you can study from home, you'll pay less for transportation, and there are less temptations to spend money at the campus cafe bar or coffee shops. And, all your learning materials will be made available to you online in digital format, allowing you to save money on the cost of textbooks and other learning resources.

4. Choose from a Wider Range of Institutions
Perhaps you have a certain university or business school in mind, but it's just not logistical for you to study there right now. If you have family commitments, or want to continue working towards your career while you study, moving away to get your degree from a particular college might not be an option that you can consider at the moment. But instead of postponing your degree or settling for a school that wouldn't have been your first choice, you can get your MBA online with a wider range of options to choose from. If the college of your dreams offers online MBA programs, you'll be able to enroll and study no matter where you are based.
5. Graduate When You're Ready
Finally, online MBA programs are an excellent choice for anybody who is looking to get their master's degree in a less than traditional timeframe. Maybe you've got some spare time on your hands and want to get your MBA as quickly as possible, or perhaps you're in the opposite situation and want to spread your studies out over a longer period of time so that you're able to easily continue upholding your current commitments. Either way, the extra flexibility that comes with studying for your MBA online gives you more choice as to how long you'd like to study for. You can graduate in half the time if you wish, or add a couple of years on studying part time if you need to. Ultimately, the control is in your hands when it comes to studying for an online MBA – as long as you submit the required assignments and take any exams that are included with your program, you can choose to do as much or as little as you would like towards getting your qualification, in a time frame that works well for you.
More and more students are realizing the many benefits of studying online for their MBA degree. From extra flexibility to lower costs and improved skill building, an online program makes perfect sense if you want to earn this prestigious qualification.