11 Low-Cost Business Ideas for Introverts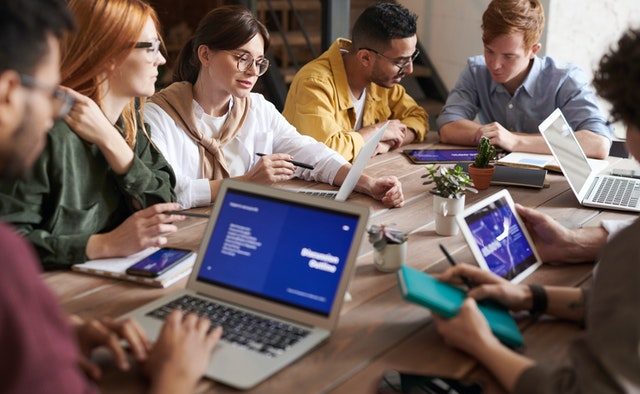 As a first time or early stage entrepreneur, it's a sensible idea to look for a low-risk and low-cost business idea to get started on.
The truth is most startups fail spectacularly. In that statement lies the problem though. Most first time business owners have a glamorous idea of what a startup should be. They look at Facebook, Instagram, WeWork and SpaceX and instantly want to jump into starting a world-changing business.
The truth is, startups live on a spectrum, and your first business is unlikely to be a complicated one. But that is great. That means that your chances of success are much higher.
In this post, we're going to go into 11 Low-Cost Business Ideas for introverts to start at home. The idea is that they should all be low investment, low risk, and achievable from home.
Here they are:
1. Consultancy Business
Starting a coaching business doesn't have to be as hard as it sounds. In fact, the majority of those who run coaching businesses do it part-time, working for themselves in the evenings and weekends.
A coaching business is essentially a consultancy, where you provide advice to others on various topics. This could be your area of expertise or a more general topic. The important part is that you have passion for what you are doing, a genuine interest in helping others, and a willingness to learn and develop your skills.
2. Copywriting Business
Copywriting is one of the most affordable businesses to start. All that you really need is a computer, internet connection, and a good set of skills.
The majority of copywriters work for themselves, but you could also consider working for a freelance copywriting agency or a company that offers copywriting services.
Upwork or Fiverr is a great place to start to find work.
3. Social Media Management
Social media management is one of the best small business ideas because it's a business that you can run from anywhere. You could run this business from your bedroom, a coffee shop, or a coworking space.
This is a perfect business for introverts because you can work from home and set your own schedule. They key to a successful social media management business is showing the clients the return they are getting on their investment.
If you're hired by a company to manage their social media, it's likely they're probably an older company trying to stay relevant. That means they're probably skeptical about the opportunity available and see social media as an annoyance.
Your key to success here will be:
Setting a very clear goal for the company, based on their input.

Showing them how you're achieving that goal.

Reminding them how those results are giving them a ROI.
It's not just enough to do the work – you also have to show them what the work has accomplished!
4. Blogging
Blogging is a great business for introverts because it can be done from anywhere, is low cost, and it can be a passive income source.
Blogging is popular because it is typically free to start, and you don't need any special skills. You can set up a blog with a free platform like WordPress, and begin to write about something you are passionate about, or what you are an expert in.
The fastest way to get started with blogging is to learn SEO, and then use affiliate marketing to earn commission.
Remember to be patient and stick with it, success rarely arrives overnight.
5. Transcription
Transcription is a very low-cost business to start because all you need is a computer, internet connection, and a good set of skills.
To get started as a transcriptionist, you will need to take a course to learn the basics of transcription. There are plenty of online courses available, and you can also find online jobs that require transcription, which will help you develop your skills.
6. Create a Udemy Course
Udemy is an online learning platform where you can upload courses, and sell them to students. It's really simple to record a course, and you can just use a standard pair of headphones and a screen recording tool like Loom.
The process is:
Pick a topic that you are passionate about.

Pick an area that you are an expert in.

Create a course outline that you want to teach.

Create a course title that is compelling.

Promote the course, and launch it!
Remember: Produce once, sell ten times!
7. Local Businesses
There are numerous local business opportunities that are perfect for introverts. They can be done from home and will usually require some niche knowledge to get started.
Some of the best low-investment local businesses to start include:
Maid Service

Pet Walker

Childcare

Food Delivery

Lawn Maintenance

8. Online Shop 
Another cheap business idea for introverts is to create an online shop, and sell products from home.
The key here is to find a product that you are passionate about. If you love selling the product, you'll be more energized to market and sell it.
With the ease of use associated with tools like Shopify and Facebook Ads, there are almost countless niche's you could get started with here.
The best advice I can give you is to focus on a very specific segment of the market to start, like…
Home-build pizza oven kits

Posturepedic dog beds

Bone broth

Keto meal kits for families

Dog jackets with spikes (yes, that's a thing)
9. Virtual Assistant
Virtual assistants are another popular business idea for introverts because much of the work can be done remotely.
You just need to find a business that needs your service, and then you can begin to build a schedule for yourself.
10. Freelance Writing
Freelance writing requires a skill for written word. If you feel like you've got a good writing skill, start writing a lot to develop it. A daily writing habit will help.
To get started, you just need to find a site like Upwork or Fiverr, and you can begin to bid on jobs.
11. Email Newsletter
To get started with this, all you need to do is create a free email newsletter with a platform like Mailchimp, and start sharing your content with your subscribers.
You can start to make money with your email newsletter by promoting products and services, or charging a subscription.
Again, you need to start in a niche that you know a lot about, and has an audience you can reach.