10 Effective Tips for Writing a Leadership Essay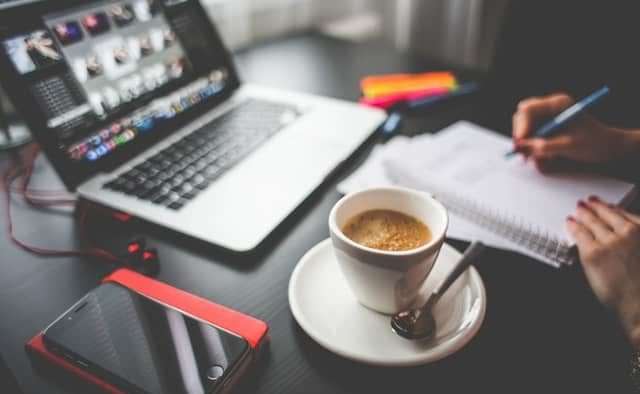 Writing a leadership essay could prove to be a difficult task. Due to the abstract nature of the topic, it could be difficult to have the required points flow naturally throughout the essay. This especially holds true for those who don't write on a day to day basis.
This is because a leadership essay doesn't fall under the norms of what is considered a typical essay. It is not academic writing, it is not about collating research-based findings, and it is not about writing an account of one's life.
Yet, when you come to think about it, it is all of those things – and much more.
Why Personalized Leadership Essays Are So Sought After
A true leadership essay shares qualified information, disseminates experienced findings, and lists observed experiences in a very relatable manner. The best leadership essays are those which connect to the audience on a deeper level, and in turn, let them connect with the represented author.
That is why, leadership essays from a custom essay writing company always boast of a more profound appeal than those which are handed out on a one-size-fits-all approach.
Writing Your Own Essay Before Letting a Professional Writer Refine It
Some people also take the route of writing their own leadership essays, and have them brushed by a professional later on. While this deviates from the recommended approach of letting a professional writer work on the essay from its very inception, it still works for those who want to contribute to their essay as much as possible.
By definition, a leadership essay has the following sections:
Introduction.

Thesis Statement.

Body (broken into multiple paragraphs).

Conclusion.
If you are someone who wants to try their hands on writing their own leadership essay and then have it refined through a custom essay writing company, then the following tips would help you make the most out of the experience.
1. The Beginning: Gather Your Thoughts
Since the essay is all about sharing your thoughts on leadership, it is important to establish what you want to convey.
You may have a lot of thoughts to put on the digital canvas, but not all strokes may – or should – make the cut for a particular topic. Make a list of what you want to share, then take out the points that work and let go of the ones that don't.
2. Introduction: Start With an Interesting Introduction
The introduction is the key to your essay. If it is jagged, then the reader may not be able to pass through the door of skepticism to take a look at what you have to say.
If possible, start with your definition of leadership, your personal perspective with it, and how it can help people in different situations. This will act as the hook, which will interest your readers into making it through the rest of the essay.
3. Thesis Statement: Tell Your Readers What to Expect
Think of your thesis statement as writing the trailer to your leadership movie. What can the reader expect to learn from what you have to say?
Put it down in an interesting manner that is also legible and relatable. This would provide a reason for the reader to continue with your essay.
4. Body: List Leadership Qualities
Within the body of your essay, it is important to list the qualities that you denote with leadership. Think of the traits that make a good leader.
Perseverance, empathy, intelligence, and a good moral compass are just some of the ones that come to mind instantly. Make sure to add your own thoughts to this and define what a good leader looks like.
5. Body: Share Any Experiences You Can Think Of
If possible, you can define personal experiences through the essay, the lessons you learnt from them, and the way they helped you navigate through life afterwards.
This piques the interest of readers, since they want to learn how to act in certain situations against a certain probability of success.
6. Body: List Everyday Practices
Is there something that can help someone establish their reputation as a leader? Could it be adopted by someone easily as a regular practice?
If so, don't hesitate from sharing it in the essay if the topic calls for it. Make sure not to force this into the essay, but let it transition naturally.

7. Body: Share the Reason How Your Essay Can Help Others
If you simply go on about listing traits, experiences, or practices without explicitly stating how they can help others, then the reader may lose interest.
Keeping this in mind, make sure to reiterate how your findings could help others. You may do this throughout the essay, but in a manner that doesn't seem forced.
8. Body: Define Leadership and Its Ongoing Evolution According to Your Perspective
Since leadership is not a stagnant approach but an ever-learning dynamic experience, make sure to define this through your essay.
Remember: never hesitate from writing about yourself in a leadership essay.   Sharing personal experiences will help your reader connect with you, so ensure to make use of it.
9. Body: Provide Guidance to Those Who Aspire to Lead
Those who are reading your essay are looking for guidance on leadership – even if they know all about it.
Make sure to acknowledge this and provide them with your advice on the matter. Don't be afraid of sounding more knowledgeable than the reader, since that is the whole point of your essay.
10. Conclusion and Final Thoughts: Tie the Ribbon Nicely
Make sure to conclude your essay in a format that ties the ribbon over all of what you have shared so far.
Reiterate your thesis statement and summarize your findings, but make sure not to make new arguments. Starting new questions could make your readers unsatisfied with what you wrote.
By keeping these tips in mind, you can ensure that any basic outline that you have for your essay could be met with compelling content.
For further guidance and improvement, don't hesitate from reaching out to a custom essay writing agency like CustomWritings.com. Doing so could help you take your essay to the next level.